This R&D Community focuses on curricula for teacher education programmes. It also acknowledges how teacher educators play an import role in curricular development. Finally, it promotes co-ownership in the discourse, design, development and implementation of curricula in the field of education.
Recent changes in (aspects of) curricula for teacher education in Europe are identified, and similarities and differences are examined.
Through our work, we hope to inspire teachers and teacher educators to engage in and give input to national and European debates on curricula in teacher education, as well as on future educational curriculum development in general.
IDENTIFYING TEACHER QUALITY


A REFLECTION TOOLBOX FOR TEACHERS AND STUDENT TEACHERS
From 2006 to 2009, our R&D Community has been involved in a EU funded Comenius project entitled "Identifying Teacher Quality". The ITQ project aimed at developing tools for teachers to reflect on their professional quality.
Furthemore, the project supported European teachers in strengthening their professional skills through the development of a toolbox enabling them to assess, reflect upon and evaluate teacher quality.
The results of the project are now available. They can support teachers by acting as their voice in national and European debates on teacher quality.
Next to its reflection tools, the project has led to a variety of interesting other outcomes through comparative studies on teacher quality as identified by teachers and policy makers.
SCENARIO WRITING
DEVELOPMENT OF AN INTENSIVE COURSE ON THE FUTURE OF EDUCATION
From 2003 to 2005 the members of the R&D Community on Curricula in Teacher Edcucation have been involved in a Comenius 2.1 project, funded by the Lifelong Learning programme of the European Commission.
The focus of the project was on the development of an in-service course for teachers and teacher educators, using the scenario method to stimulate reflection on the future of teacher education.
The project resulted in a pilot course in Vienna in 2004 with more than 40 participants from different European countries, as well as course material and course guidelines.
SCENARIO FOR THE FUTURE


OF TEACHER EDUCATION IN EUROPE
From 2000 to 2003, members of our R&D Community used their combined expertise to develop four scenarios for the future of teacher education in Europe. These scenarios have been presented at the ATEE annual conference of Stockholm in 2001.
These scenarios helped us analyse developments in teacher education in our home countries. Those analyses and reflections were published in a thematic issue of the European Journal of Teacher Education, Vol. 26, issue 1.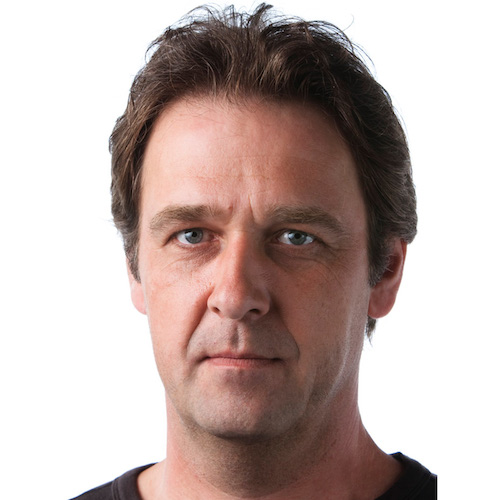 Ronny Smet
Chair
Karel de Grote Hogeschool
Paper for the ICET conference in Braga, Portugal July 2008

99 KB | Download File