The R&D Community on the Professional development of teacher educators (PDTE) was established in 2004 during the conference in Agrigento, Sicily. It is now a highly active R&D Community with several projects.
Improving the professional development of teacher educators and strengthening their position.

Exchanging and generating information about the professional development of teacher educators during the ATEE annual conference by means of papers, discussions, workshops, etc.

Producing and distributing knowledge by engaging in joint studies and activities.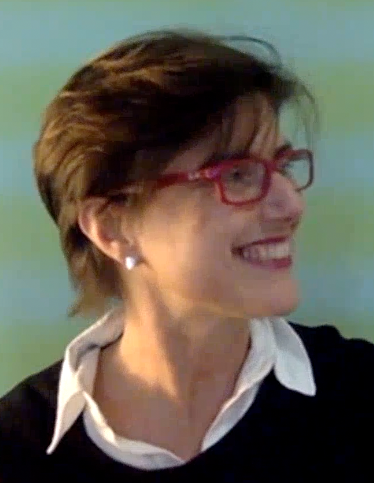 Angela Maria Sugliano
Chair
BOOK:




BECOMING A TEACHER EDUCATOR

 
Becoming a Teacher Educator is an impressive book for teacher educators who want to be aware of the latest views and practices in their field. The book addresses a range of important topics related to the work of teacher educators, their induction and their professional development.
The book focuses on practical aspects but also provides theoretical insights. It highlights valuable experiences and provides practical recommendations. The book is rooted in the Association of Teacher Education in Europe (ATEE), with many chapters being written by its active members. Distinguished researchers and practitioners from different parts of Europe and beyond, joined their efforts to write a book that is truly international and combines research, practice and reflection.
EXPERIENCES OF BEGINNING

 


TEACHER EDUCATORS

 
During the 2004 conference in Agrigento, we agreed to undertake a joint project about the induction of teacher educators in their early careers. The results of this project were presented by a member of our group, Corinne van Velzen, at the ATEE 2008 conference in Brussels.
Several other members of the R&D Community joined forces and wrote a paper on the project's results. This paper discusses the outline and outcomes of an international study regarding the induction (socialization) of new teacher educators in various European countries.
SPECIAL ISSUE OF THE EJTE ABOUT THE 




INDUCTION AND FURTHER PROFESSIONAL DEVELOPMENT OF TEACHER EDUCATORS 
The R&D Community has published a Special Issue of the European Journal of Teacher Education. The guest editors, Dr. Jean Murray and Dr. Jenny Harisson, did a terrific job at delivering this special issue of high quality.
The special issue focuses on the induction and further professional development of teacher educators as an occupational group. It notably aims at extending existing research in this area; exploring some of the issues around teacher educators' learning at various career stages; and providing research-informed starting points which indicate how good quality induction and professional development provision might be framed.
Elevator pitches – our research interests
At the first PDTE RDC meeting at the ATEE Annual conference 2019 we had a workshop where we prepared our elevator pitches. Imagine:
The elevator takes one minute from the ground floor to the floor where you work. You may be in the elevator with anyone – from the vice chancellor to a visitor to the University. They may say – 'What are your research interests?' You need to be able to say very clearly in less than one minute the key points in a way that anyone can understand and appreciate.
We coached each other in pairs and recorded each other. Here are a few of the results! We hope you enjoy watching us.
Our RDC has no official membership. We have 'core members' who come to our group meetings on a regular basis and are involved in our projects. Each project group consists of different people and may have different 'leaders'. Even non-core members may join a project.